Rules of storage and operation of tires
Rules of storage and operation of tires
---
To begin with, the air temperature has a huge matter. You can store tires at temperatures from -30°C to + 35°C, while the tires themselves should be heated to plus temperature when you leave them for to rage. It is also possible to store the tires in the garage or at home, especially if the garage is insulated.

It is important to store tires in 1 meter from heating devices, especially winter tires. The tires deform when they are close to the heat source.
What to do if you live in the Northern or Southern latitudes and the air temperature often pass the value of -30°C/+35°C? In this case, the tires can be saved in a specialized store. Which are often equipped with tire service station? Moreover, these store-shops may be suitable for those who can't store rubber at home or in the garage.
Vertical stacks (without wheel rims) can be stored one on each other if the width of the tire isn't more than 205 mm., at the same time, no more than 8 tires can be put on each other. It is necessary to move these tires once per month to avoid deformation. It is advisable not to store them on the concrete floor, to reduce moisture - put some kind of pallet or dense cardboard in several layers.
Horizontal raws (wheel assembly with the discs and without them). Tires with a profile width of 215 mm, must be stored in a vertical position of the tire itself, placing them in horizontal rows. When storing in a row, you need to turn the tires 90 degrees 1 time per month or two. This is just as important to avoid punching the court under its own tire weight. When you placed in tires in a horizontal row, there must be enough space for air circulation (3-5 cm) between the tires. If it is possible to store tires on the shelves, these shelves should not have sharp edges or push tires on.
Large tires are stored at an air pressure of 80-100 KP, and in general, when storing tires do not forget to reduce the pressure.
Suspended tires (assembled wheels). Only tires with disks - can be stored in a suspended state, clinging to the central hole in the disk, or for the upper sides of it. Tires without wheels are strictly forbidden to hang, as this will lead to deformation of bots or side walls of them.
Other rules. Tires should not be stored outdoors, especially for more than one month. If you still had to store the tires, for example in the yard, do not put them just on the ground, cover them or put under the tent. This will avoid moisture and direct sunlight.
Wash the tires before storing them, as oil, dirt and salt were left on them. These factors can have an extremely negative impact on the quality of the rubber.
So, in order to sum up, we will outline the basic rules of tire storage.
Clean and wash tires;

Store with optimal temperature;

Reduce

moisture;

Change the pivot point;

Protect from direct sunlight;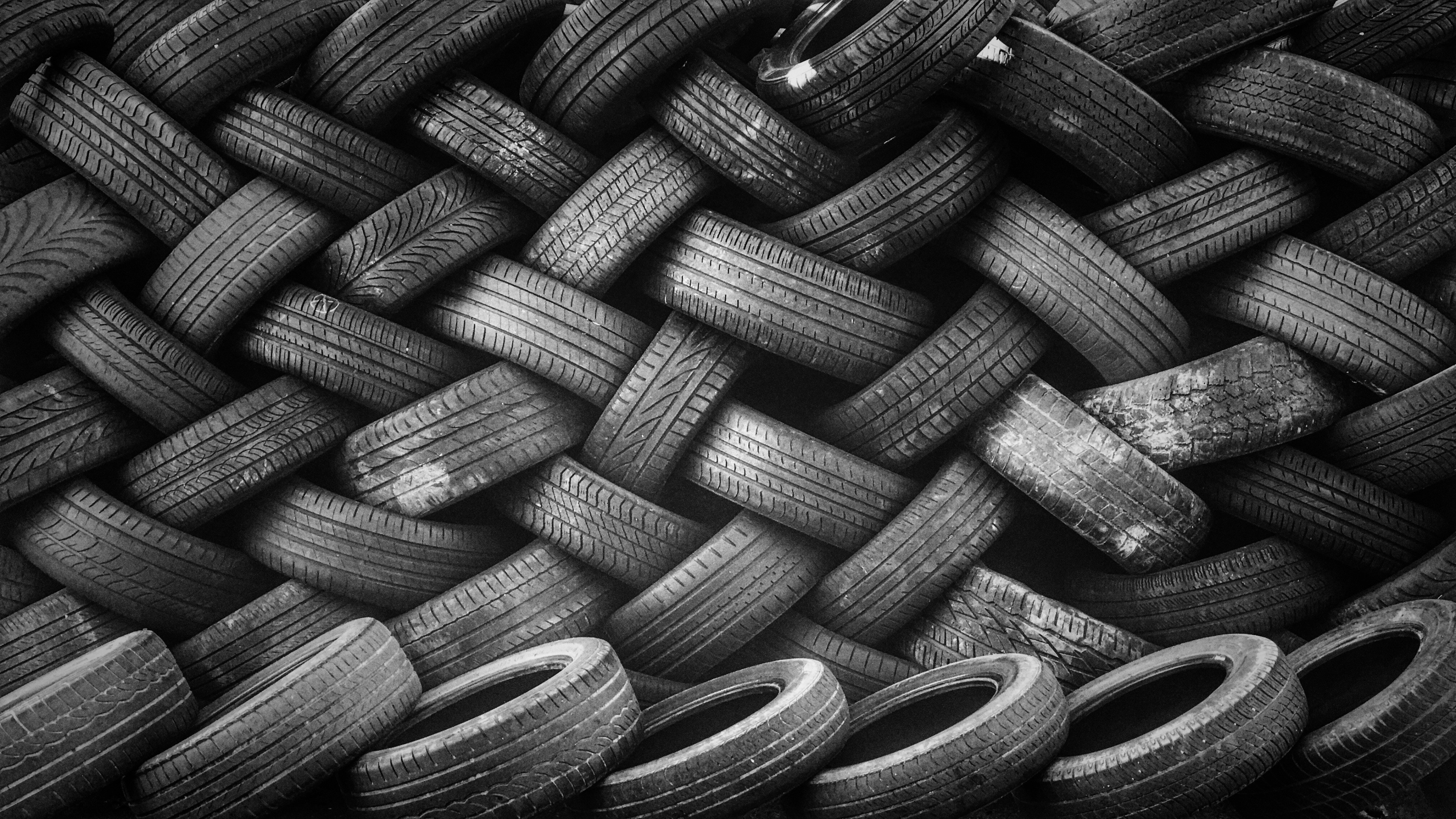 In some European countries, winter tires are optional, in some required under appropriate weather conditions. As an alternative to winter tires, you can use summer tires together with snow chains. And in some, winter tires-mandatory for the entire season. It is also important to note that not all allowed studded winter tires. (Andorra, Belgium, Bulgaria (except freight transport), Bosnia and Herzegovina, Croatia, Czech Republic, Germany, Hungary, Macedonia, Netherlands, Poland, Portugal, Romania, Serbia, Slovakia, Slovenia, Turkey, Montenegro, and Switzerland prohibits studded tires only on motorways).
---