Citroen C5 Aircross Hybrid
Citroen C5 Aircross Hybrid
---
The Citroen C5 Aircross Hybrid is a new milestone in the history of the company. This is a brand-new Comfort class silent electric car, designed for the urban use mostly. In electric driving mode. The electric range is 50km and combined CO2 emissions 39 g / km, with fuel consumption of 1.7L/100km. The sales of the car will run at the end of the first half of 2020.
Electrification of cars is a new goal and task for all modern manufacturers in the industry. Citroen plans to " greenish" all-new models by 2025.
MODERN & PERFECT
The first in its segment C5 Aircross Hybrid is a lavish high-tech and comfortable car, which provides the enhanced mobility and versatility of use to its future owners.
First of all, the individual design of the vehicle attracts users. The appearance of the first Citroen hybrid has smooth and clean lines, even though it is a fairly large SUV. Modern comfortable seats, large space and technical equipment of the cabin allow the driver and passengers to feel comfortable. The company's engineers paid special attention to noise abatement. The electro-flagship C5 Aircross doesn't transmit vibrations and ensures silence in the car.
The vehicle's luggage compartment varies from 460-600 liters, and this fact makes it the most spacious hybrid in the segment. Dimensions of the most compact SUV: 4510 mm X 1860 mm X 1705 mm.
The safety and multifunctionality of the C5 hybrid allow the driver to stay focused on the road, and be less stress-experienced. but not to experience stress. A wide range of 20 driver assistance systems, provide you with all the necessary functions specifying a sense of confidence and safety on the road. The Mirror Screen, Citroën Connect Box, Citroën Connect Nav, Pedestrian detection and a host of other systems aim to improve your daily experience on the road.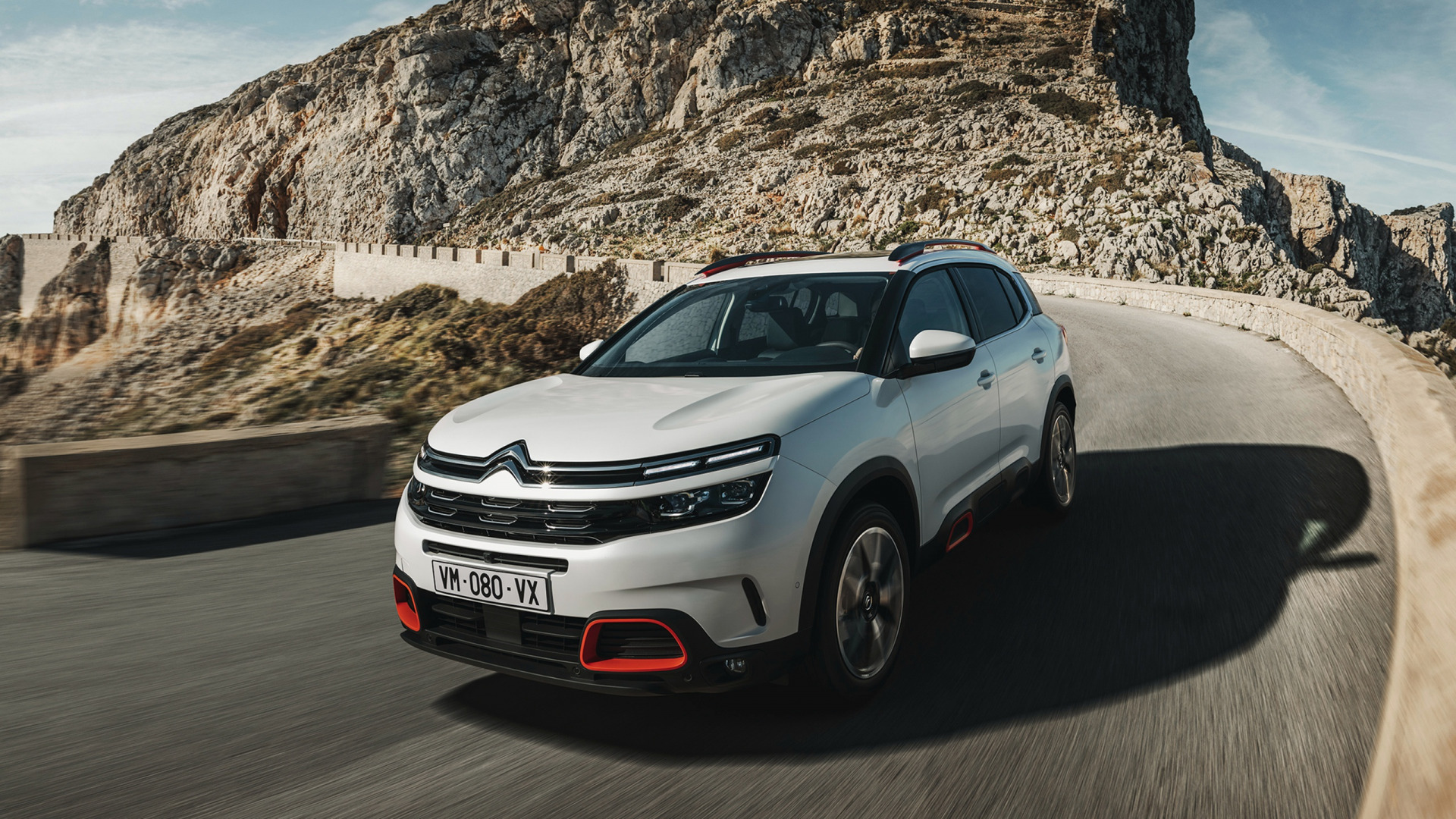 PERFORMANCE AND ENVIEROMENT
The flagship Citroen C5 Aircross Hybrid has a 165 kW or 225 HP gasoline engine and an 80 kW or 110 HP electric motor with a torque of 320 Nm. The front-wheel-drive crossover with 8-speed semi-automatic transmission overcomes 50 km, exclusively on electric traction. This is enough for daily use in the city. The hybrid charge takes 7 hours of standard domestic socket charging (8A and 3b7 kW). A special function in the command interface allows the driver to plan trips and plan the electrical power supply.
The combined CO2 emissions are 39 g/km, according to the standards of the cycle and WLTP Euro 6. The combined power of the car is — 225 HP (165 kW).
In a feature characteristic of the hybrid version. The new C5 Aircross hybrid SUV features a multi-channel rear axle that guarantees efficient and safe behavior and provides unflappable balance regardless of external conditions.
---