How to reduce fuel consumption and save money on maintenance with InCarDoc
How to reduce fuel consumption and save money on maintenance with InCarDoc
---
InCarDoc from Ukrainian IT company PNN Soft – is one of the most successful products in its segment. Millions of users around the world have already loved and recognized this app. A wide range of features simplifies the operation of the vehicle, making it more intuitive and easy even for an inexperienced driver. In addition, this application helps to achieve following goals:
to extend the service life of the vehicle,

to reduce fuel consumption.
The majority of users are interested in saving money. For this reason, let`s consider all methods of the economy with InCarDoc.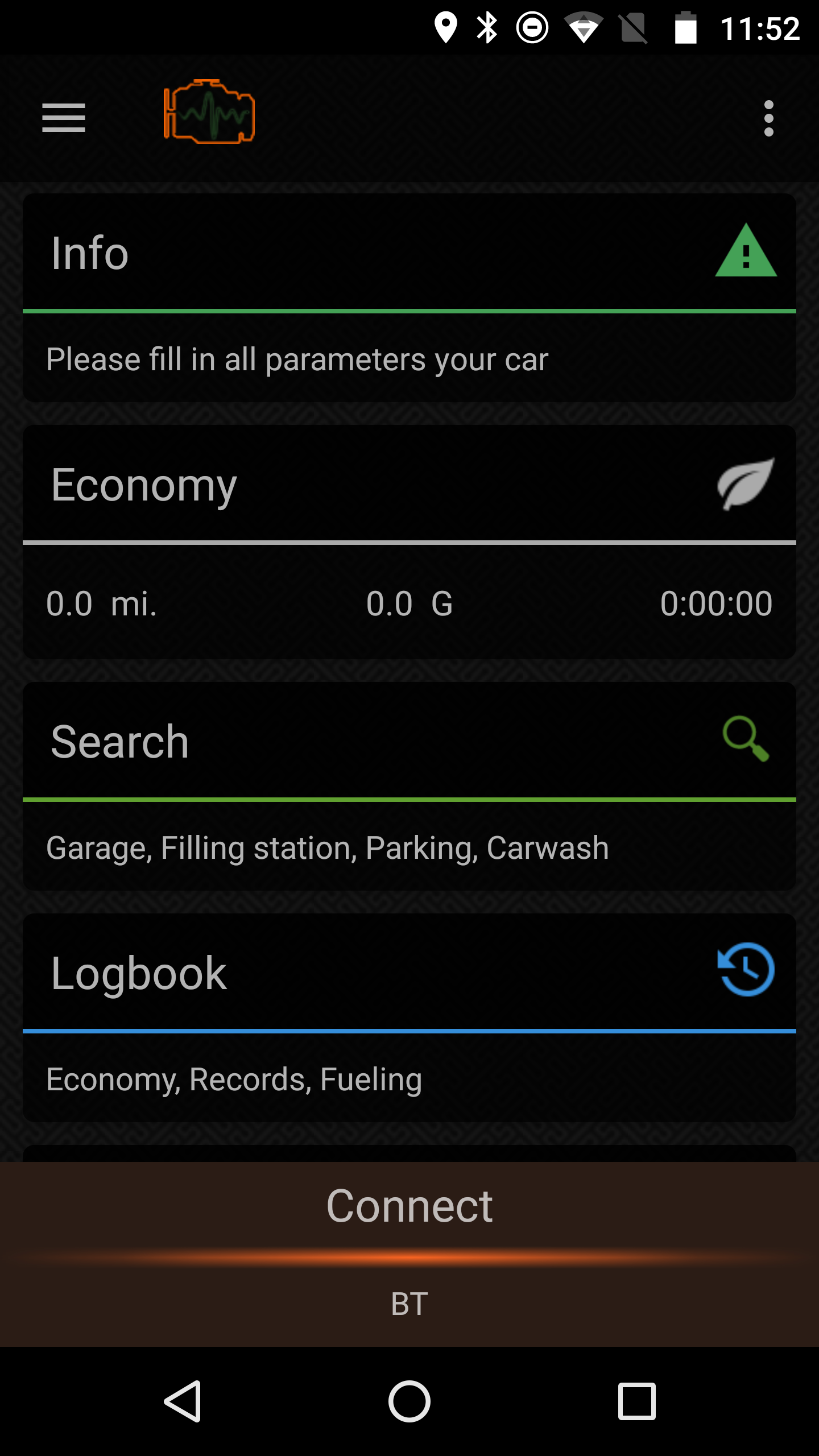 The first that good to see for everyone, who wants to reduce fuel consumption is an ability to monitor fuel economy and fuel economy average in the real time. You can see the chart with all changes of fuel consumption level all the way. The curve is still green when the driving is in economy mode and becomes red in case of fuel consumption increasing.
This gives us an understanding how much fuel was used and why. We have a real journey costs and driving style monitoring tool. In this way, it can be saved about 20%.
Besides, real-time parameters monitoring and helping with selecting the optimal driving, InCarDoc gives us an opportunity to save about 30% fuel. What way? It`s easy. Users get relevant information about vehicle faults with reading real-time parameters diagnostic trouble codes. Every motorist should remember that the mechanisms and systems correct working, timely replacement of oil, plugs, filters and other parts are increasing the engine service life. Moreover, it prolongs vehicle life and reduces the fuel costs. InCarDoc on a smartphone makes it easy. In the case of issue, it should be displayed a trouble code to indicate a specific fault. You don't need to have the full car checked if you know problem`s localization. It saves money and time.
Also, PRO version of an application is available on Google Play and App Store. There you can find a lot of new useful features, which can unlock the potential of your OBD-II compliant car. Economizer widget for showing and recording fuel economy data with overlay mode to present economy data over any application screens, GPS support for a view and sending recorded traces parameters, recording parameters in background mode, widgets tab for dynamic single and combined commands, widget «Acceleration up to…». Now you can choose the best trace that will help you to save money.
With InCarDoc costs saving and vehicle improving are easy. More than 3 500 000 users have already appreciated this app. Try it!
---